Transport Services
Mission and Vision
Quality on wheels
"Quality is remembered long after price is forgotten"
- Aldo Gucci - 1938
Transport Service
Europe, but first of all Central and Eastern European countries including Poland are at the stage of rapid economic development. In those developing markets, our company provides top-quality transportation services. We are constantly improving
our services
to keep our customers fully satisfied. Our regular customers are the evidence of the above-mentioned features.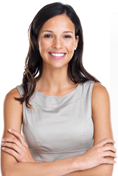 Do you have any questions?
Call us!
00 48 22 478 28 97
or
00 48 504 741 753