Transport Company
About us
Our Company was established in 1993. At the beginning the company operated in the cargo market - it explains the origin of the company name. Transportation in those days became an inseparable element of company operation. However, the owner soon came to the conclusion that transportation, in a developing market, in a country that underwent political system transformation, would be a perfect way to ensure rapid company development.
Customer satisfaction is very important to us and that's why wishing to captivate customers with quality and to gain their confidence, we decided to focus company operation on international transportation, mainly between Poland and Southern Europe (Greece -
take a look at our offer
). In 1999 we changed our legal status.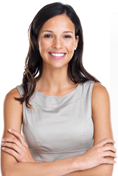 Do you have any questions?
Call us!
00 48 22 478 28 97
or
00 48 504 741 753