Calculation
To receive a free transport quotation please send us e-mail to:
banex@banextransport.pl
with the following information:
- Place of loading
- Place of unloading
- The type of product and packing way
- Dimensions and gross weight of cargo
TRANSPORT QUOTATION WILL BE DONE WITHIN 1 HOUR
From Monday to Friday 8.00-16.00 your request will be calculated within the hour.
Our consultant will send you pricing, freight transportation cost.
You are welcome to BANEX.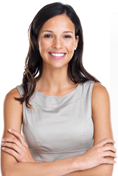 Do you have any questions?
Call us!
00 48 22 478 28 97
or
00 48 504 741 753